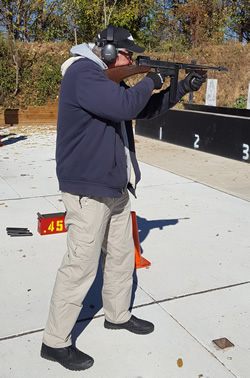 Active Risk Survival, Inc. was established as a natural evolution of the principals' lengthy involvement in the security industry. Developed by Jerry Wilkins and Charlotte Pittinger as a follow-on to their work in the fields of manufacturers' representative, private Investigations and business consulting services, Active Risk Survival was incorporated as a stand-alone company in January 2017 to provide specialized training for security professionals in today's challenging environment.
The mission is to prepare security professionals to identify the elements of emergency management programs, the key stakeholders, the requirements of the General Duty Clause and the value of context placement for solution-based products.
Whether responsibilities include Sales and Marketing, Business Continuity, Regulation Compliance or Human Resources, participants see an immediate ROI as they learn how to mitigate liability in All Hazards Events, increase sales skills, apply crisis management standards, and incentivize communications at leadership levels.
Additional benefits include performing situational risk assessments, applying the training content to daily life situations, better understanding the applications for "see something, say something" interventions and returning to the workplace with the knowledge to discuss in a meaningful way the benefits of resource typing and leveraging electronic counter measures for strategic positioning with regard to Workplace Violence / Active Shooter situations.